Lena Ohanjanians, AMP.
Principal Broker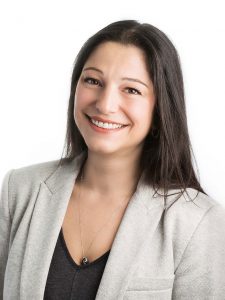 Lena Ohanjanians is a highly experienced Mortgage Broker, Accredited Mortgage Professional (AMP), and Principal Broker at Fuse Mortgage Inc. In her successful 16-year mortgage career, Lena has guided thousands of clients through the mortgage process.
Every client's requirements are unique, and Lena has the skills and expertise to determine the best approach when helping them achieve their financial and home-ownership goals.
Lena truly loves what she does and that is reflected in the time she takes in getting to know her clients, their goals, and their priorities. She enjoys sharing her knowledge to ensure they make informed decisions about their mortgage.
In her spare time Lena loves spending time with her family and friends, practicing hot yoga, and travelling.
Contact her today with any questions regarding mortgages.
Seimi Morimoto
Mortgage Agent
Seimi is a Mortgage Agent and Mortgage Coordinator at Fuse Mortgage Inc. She has over 15 years of experience in the finance industry, having worked at Scotiabank as a Financial Advisor prior to joining the team in May of 2015. She can assist you through the mortgage process and answer any questions you may have, no matter how big or small.
Seimi is committed to providing you with prompt, exceptional and friendly service.  Her attention to detail, dedication to our clients, and communication skills make her an invaluable member of our team.
In her spare time Seimi can be found exploring new restaurants in the GTA with her friends, finding new arts and crafts projects to work on, and dressing her (poor) cats in random outfits.
Michelle Rugole
Mortgage Agent
Michelle is a Mortgage Agent and joined the team in February 2017. Her experience while working at a prominent mortgage lender for 6 years has provided her with a vast knowledge into the mortgage industry, along with insight into different product offerings and underwriting guidelines.
Michelle's in-depth knowledge surrounding mortgages, along with her sales experience, allows her to analyze each client's individual needs and find them a solution based on their financial goals – all while being personable, friendly, and responsive.
Michelle enjoys staying active in her spare time – riding her bike around the city during the summertime, trying out new fitness classes, and chasing her adorable nieces.